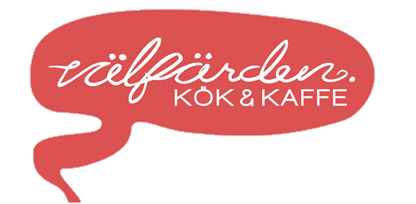 JARS
JARS – an ironic posthipster popup at the cinema
You're gonna need a bigger fork!
JARS – popup eatery & bar is coming to town. Popping up at Panora during film festival Nordisk Panorama 19-24 sept.
An ironic posthipster popup at the cinema. JARS is for the festival crowd as well as for the public. The good people of Malmö will find good food, snacks, drinks and cocktails at a bargain price.
All day diner and speakeasy. All day: Salads. Wraps. Smoothies. Soft drinks, beers, wines & cocktails. 11,30 – 15,00 Daily lunch. Dinner hours 17-22. Choose from four different casserole dishes from all over the world. With toppings and sides that makes the jars pop.
After work happy hours everyday 16-19. Cocktails & well drinks 75kr, beers 50kr, wine 65kr.
Rex Jaris.
This is the place to hangout for a lunch before the festival screening or a quick snack before the evening cinema. Sit down with your friends and colleagues for a drink and chat about the festival films.
Thirsty Thursday. Sneaky opening for friends and extended family. Welcome and try out our concept. Prolonged happy hours, 16-21. Reservations via jars@valfarden.nu
Fresh Friday. Grand premiere night! with Movie Music Quiz. Bring your friends and form up the dream team (A Clue: someone from each of the last four decades, + all genders).
Sassy Saturday.
Slow Sunday.
Monkey Monday.
Thrifty Thuesday. Lunch hours only. After a hectic weekend we expect to close down early.
There is no spoon. All hail the mother of jars!
We serve everything in jars! The jar is our chosen container for higher enlightenment. Tasty food, simple servings. Like streetfood indoors, if you like. It's not the fancy setting you're looking for anyway. All you want is a nice place to hang out at, have something good to eat and drink with your friends. Without getting robbed, right?
We will conserve only what we love.
During this fall Välfärden – kök & kaffe is celebrating ten years Anniversary. For the past ten years we've been focusing on serving great lunch at our own location. This meaning we've also been notouriously reluctant towards everything else. This year we are turning everything upside down, starting with a popup.
Break the wheel!
The commons often refers to the wheel as the mother of inventions. They couldn't be more wrong. Just stop and think about it for a while. Modern life on earth would not be possible if it weren't for the jar. There are jars everywhere. Doing good for humanity. Wake up people.
The jar is dead, long live the jar!
Apply for membership in The Secret Socitety For Conservation Of The Secret Conservarion Jar. Only the best of the best will be chosen. Visit the web for more info.
SUMMARY:
When? 19-24 sept 2019
Where? Panora, Friisgatan 19D, Malmö, Sweden.
What? Ironic cinema posthipster popup diner and bar.
Who? Malte Rohlin (Välfärden, Malmö) and Tobias Andersson (Boathouse, Kph) with crew.
Why? Because we can.
Wook a table? Yes, it´s possible. Email us at jars@valfarden.nu